I'm writing this post for those of you with kids like mine… you know picky eaters. When we first started using sea moss regularly, my kids were understandably turned off by the raw smell of sea moss. After that first smell, they were not interested in anything sea moss related. So I did what parents do, I got creative and in this post, I'm going to tell you how I got my kids to eat it with no problems. Before we begin all these ways involve using sea moss gel, you can learn how to make your own batch of sea moss gel here.
Sea Moss Smoothies
Smoothies are a great healthy way to mask the taste of sea moss. You can't go wrong with most berries. I prefer to use fresh fruit over frozen. Now if you are on a strict Dr. Sebi diet you can create your smoothies from the approved fruits on this list. That being said if you're not bound to that list there are literally endless ideas.
Here is the recipe to my Watermelon Passion sea moss smoothie!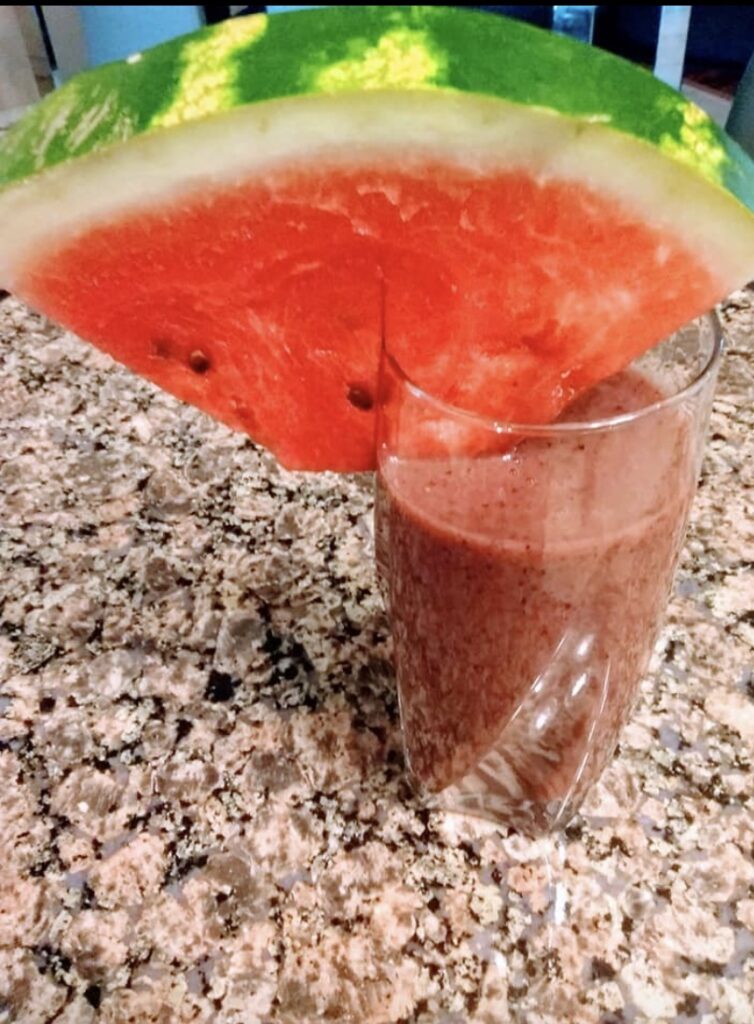 In a blender combine:
3/4 cup of sliced watermelon
1/4 cup of strawberries
1 mango
1/4 cup of Almond Milk
Table Spoon of Sea Moss
Drizzle of honey
Cornbread
If your a Sebi list enthusiast don't judge me, but an easy way really hide the taste is cornbread. Yep! Regular old jiffy because my kids love it. Follow the recipe on the box and add about tablespoon of sea moss and bake as normal. I'm not sure if it's in my head or not but it actually taste better with the sea moss. My kids will eat every sea moss filled bite with no complaints. This is even effective in getting my toddler to eat sea moss.
Oatmeal
Another clever way to hide sea moss from your kids is oatmeal. This works especially well with toddlers. For this, I simply make the oatmeal like normal and then I add just a teaspoon of sea moss into the bowl. He never even questions it.
I hope these ways to help mask the taste of sea moss help you on your journey to health. If you want to buy sea moss you get some here. Do you have some recipes or clever ways to get your serving of sea moss? Let me know in the comments section how you like to take your sea moss!